PLEASE READ EVERYTHING!!

OUR PAYMENT PLAN ARE NON ADJUSTABLE!!!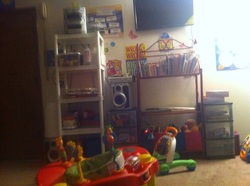 19/24 hours seven days a week you can even call and see if I have a opening for prop off 4 hour at 10.00 per hour . Never leave your child at home along again . We watch them while you shop, go out on a night on the town, or just when you need a break. Bring them to Mrs. Jackie's where a child will feel right at home. All meals are included.

---
We Take State Payments

Payments and Late Fees
All fees are due and payable weekly by 9:00 p.m. on Fridays, in advance
. Fees are not pro-rated for time not used and there are
no refunds or credits for unused hours
.
Mrs. Jackie's Christian daycare home
and centers llc. We does not accept checks. Payments must be made by
money order,cash or on line for exact amount owed.
ALL PAYMENT ARE DUE BY 9:00 pm ON MONDAY!!
IF PAYMENTS ARE NOT IN ON-TIME YOU CUD LOSE YOUR CHILD'S PLACE . BECAUSE OF THE NEED OF AFFORDABLE DAYCARE I HAVE TO KEEP ALL SPOTS FILLED AT ALL TIME AND BECAUSE OF LOW BUDGET ALL PAYMENTS HAVE TO BE IN BY 9:00pm ON FRIDAY TO MAKE SURE MY STAFF AND BILLS ARE PAID SO WE CAN KEEP PROVIDING YOU WITH GOOD LOW-COST CARE.

---
PAYMENTS AND FEES

The cost of a week equal $125.00 no matter the age of your child. evening and morning care equal $80.00 per week $40.00 each and only provided to the neighborhood school around each daycare home. We also provide prop off care four hours minimum that cost is $10.00 pr hour if we have a opening at the time you need. and yes ladies that means if you want to go out for the night or if you want to just sit at home and relax.

All late fee will be apply at 30 minutes after schedule time of pickup $35.00 for the first one and, if you are late the second time it will be $70.00, the third time you are late your child may be removed from our program.

LATE FEES WILL APPLY IF PAYMENT IS LATE.

NO EXCEPTION !!!!
Pay by the week or every two weeks or by the month the choice is yours.
---
Pay by the week or every two weeks or by the month the choice is yours.

---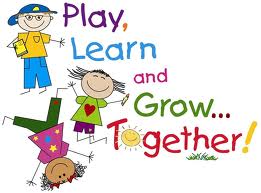 ---
Pay by the week or every two weeks or by the month the choice is yours.

Use Bottom payment list only if you are already enrolled , make a quick payment here thank you for using my website. I look forward to taking care of all your child's needs while they are in my care.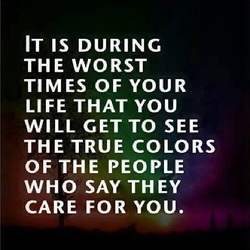 As your childcare provider I will try my best to sever all your needs and I will sever your child's needs when they are in my care.

---
---